Don't forget to let us know how you feel by responding to the poll questions at the end! Many thanks!
Last year, police in the infamously crime-ridden city of Compton in south-central Los Angeles began testing out a new system which allowed them to do something Big Brother himself would be jealous of: watch the movements of every person and every car on the streets of the city.
The system was created by retired Air Force veteran Ross Mcnutt, who owns a company called Persistent Surveillance Systems or PSS. He describes the system as, "a live version of Google Earth, only with TiVo capabilities." It allows police to rewind the video, zoom in and out, and follow a specific person or vehicle around the map.
To achieve this level of surveillance, PSS fits planes with super high-resolution cameras. These cameras can film a 25 square mile patch of land for up to six hours at a time.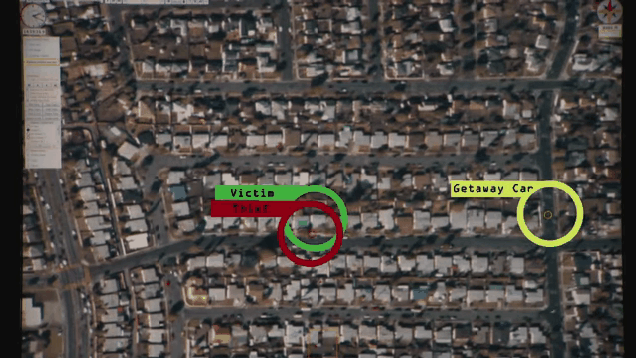 The gif above shows a necklace-snatching.
Although the cameras are not powerful enough to capture and identify people's faces, police can use the system in conjunction with other technology like stoplight cameras to quickly obtain an image of a person of interest or the license plate number of a stolen car, for example. In the case above, the PSS system allowed police to identify the getaway car.
The system has already seen testing in the cities of Baltimore, Maryland and Dayton, Ohio as well. Many privacy activists argue that the ability to track our every movement is a vast and dangerous invasion of privacy bordering on panoptic ideas.
However, the system's creators (as well as law enforcement) argue that it is less invasive than other systems since it can't see into your home or identify your face.
One officer put it this way:
"[the system] allows us to provide more security with less loss of privacy than any of the other options that are out there."
Tell us what you think by responding to the poll questions below! Read more from Gizmodo here.